Jacqueline Zinetti – Northern NJ Dog Trainer
Since 2012, Jacqueline Zinetti, Owner and Head Trainer of Northern New Jersey OLK9 has been working with families to create the BOND most pet owners do not realize is even possible… until after they see the results of the program first hand.
As a pet owner, it is often hard to put your finger on the disconnect that makes the home feel uneasy.  Rest at ease, you are not alone. Whether you are bringing home a young puppy who you want to raise right, or you feel you don't have clear communication with a pup whose been in your home for years… We can help!  How many times do you say no in a day? Or have to grab your pup from jumping on people or counters? Are you walking WITH your pup?  Or is your pup taking YOU for a walk?  The key is… owner and dog must have a common language in which to communicate.  Once a pup has solid obedience training AND the human knows how to effectively communicate with their K9 best friend, the bond between dog and owner becomes stronger than most can imagine.  Jacqueline and the programs provided at Off Leash K9 Training can open doors you never knew existed.
Jacqueline's pack of dogs are well known by her clients to be her secret weapon. Just as children learn from other children, socialization and learned behavior of dogs are very mush the same.  Her Coonhound, "Miles Puppy" who she had the invaluable experience of bottle feeding and hand raising since he was 4 days old, acts as a translator / go between for all the dogs Jacqueline has the mission of "rebooting" in our board and train program.  You can see the amazing transformations on her YouTube Channel.
People often mistake going to the dog park or the local pet store for "socializing". Unfortunately, without having control of the other dogs (and owners) in these scenarios, typically more harm then good is done. This is where her pack comes in. In addition to her Coonhound, German Shepherd and Doberman, Jacqueline's two Rescue Chihuahuas (Certified Therapy Dogs) also play a large roll in helping dogs learn how to play and interact with one another.
Jacqueline will be splitting her time between the New Jersey and New York locations offering amazing obedience programs, as well as OLK9's famous board and train program.  You can see numerous before and after videos of our programs here.
Jacqueline is Certified as an AKC Canine Good Citizen Evaluator, a Therapy Dog Evaluator with Therapy Pets Unlimited and a Service Dog Evaluator with The Foundation for Service Dog Support.
Jacqueline believes to be the best you need to surround yourself with the best! She is fortunate enough to have the opportunity to be mentored by the renowned (domestically and internationally) John Soares.
Jacqueline Zinetti
Northern New Jersey Dog Training
What we enjoy most is seeing dogs that have spent their whole life on a leash, now being 100% Off-Leash and obedient! We thrive off of seeing the joy in both the dogs' and the owners' face when they have mastered a new command without the restriction of a leash.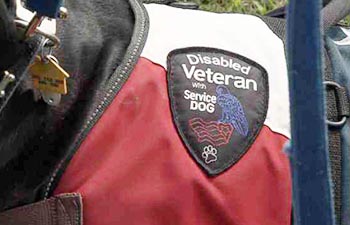 Offleash K9 also offers certified service dog or certified therapy dog classes! If your dog has the drive and disposition, he/she can be trained to assist you in your daily life.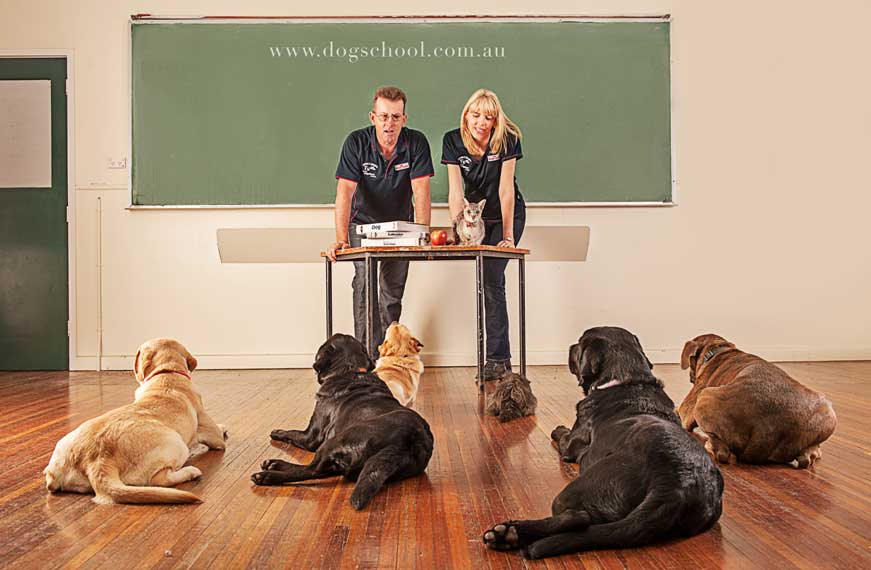 When you want your dog to have a high level of obedience and/or fix specific behavioral issues, contact Offleash K9. Our dog trainers will train your dog to be obedient off leash at home and out and about.
Numerous Before/After Videos On YouTube
Numerous 5-Star Dog Training Reviews On Google
Globally Recognized Dog Obedience Training
Voted Best Dog Trainer in Virginia TWO years In A Row
What Do Our Clients Say?
WE LOVE CLIENT'S SMILES!
After a few puppy classes and a couple of private training sessions at a local place, I was beside myself. I considered giving up on my black lab, but instead did some research and found Jacqueline. My puppy, who was acting very tough like a high school teenager, was good but very aggressive at home. I decided to ship him off to Jacqueline for a 2 week board and train. Well – he came back to me like a young man. Much more attentive and obedient. Like all sports and competition, it takes time and money to succeed. Dog training is no different! That is why we resort to professionals like Jacqueline! Make no mistake – you must be consistent, confident and remain the Alpha dog in order to reinforce the training at home. Jacqueline is awesome!!!! She goes above and beyond and is readily available. You can always call or email and she will respond to any concerns or issues you may have. I continually praise Jacqueline and the company to family, friends and coworkers for work she has done with my dog. I will definitely send my dog back for advanced training as Jacqueline provides an excellent service!!!
I cannot say enough good things about Off Leash K9 Training!
Jacqueline and Off Leash K9 training is the single greatest thing you can do for your family and your dog. The service exceeded our every expectation. Not only did Jacqueline train our dog as advertised, but she continues to keep in touch and help if any issues arise now almost a year since training, exceptional customer service! Not only is Jacqueline a gifted dog trainer. she is also a great person, she will treat your dog as if it were her own. When she tells you that your dog is ready to be picked up that's 100%, she goes to great lengths to make sure the dog is perfect. The greatest compliment comes from my wife, who not only continues to recommend Jacqueline to every friend who has dog issues or is getting a new dog, but she will tell you that the money we spent to have our dog, Boomer, trained was the best money she has ever spent., worth every last cent! In fact, if and when we get another dog, that dog will literally be immediately dropped off with Jacqueline. We cannot recommend her high enough, your family and your dog will thank you for many years having been trained by Off Leash K9.
Off Leash K9 Training has made my dog amazing! I would highly recommend them.
Jacqueline is awesome! I brought my 2-year-old German Shepherd to her for advanced training and I couldn't be happier with my pup's training.
Jacqueline was very patient and thorough in explaining the training approach and how it is effective in helping the dog learn the various commands.
I saw a difference in my dog's behavior right after the first session and was completely off-leash after the second session.
The e-collar training program is a safe, effective way to train your pup and Jacqueline is amazing at tailoring it to your specific situation. She was great at working on any issues that needed correcting with my dog such as digging, counter surfing and pulling on the leash.
In short, Jacqueline is great for anything you want to accomplish with your dog. You will be amazed at the transformation that happens in such a short amount of time. I'm planning on taking my newly-adopted pup to her for training very soon!
Since doing the 2-week board and train, I highly recommend Off Leash K9 Training to all of my clients